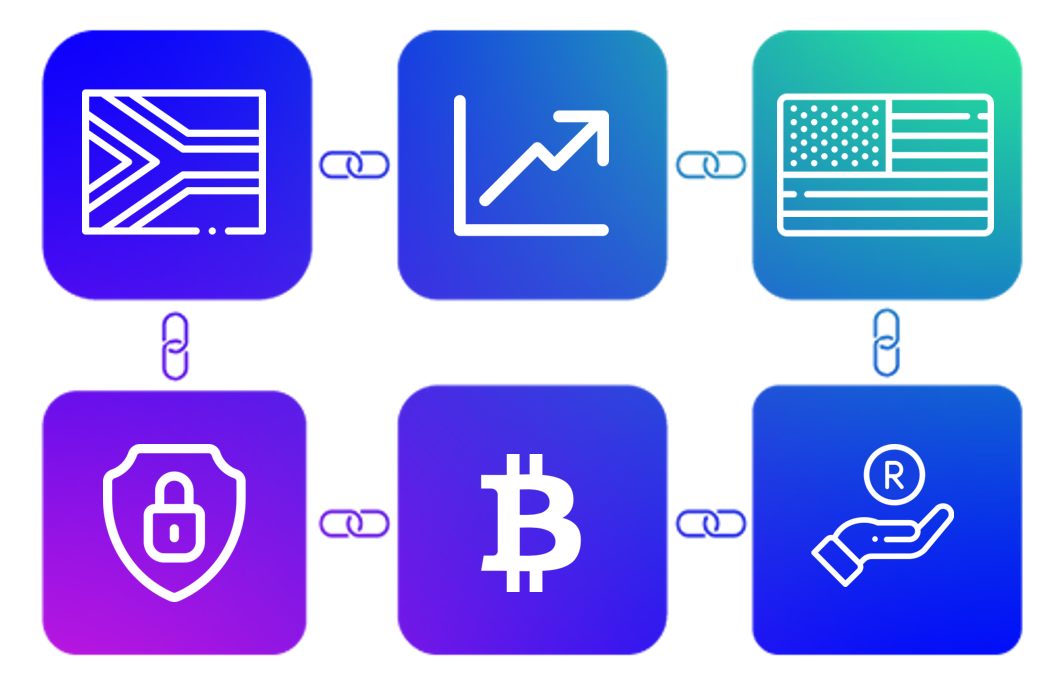 Automated Bitcoin arbitrage trading

Buy Bitcoin internationally for a discount and sell it in South Africa for an instant, low risk profit.
What is arbitrage trading?

The price of Bitcoin (just like gold and oil) is different on different marketplaces around the world.

If a person buys Bitcoin on an exchange where it is cheap, that Bitcoin can then be sold for a profit on another exchange where buyers are paying a higher price, like in South Africa.

This is the same concept as importing, where goods are bought cheaply in foreign markets and sold for profit locally.
How it works
Sign up with us and benefit from end-to-end trade automation
Step 1
A trading account with Mercantile / Bidvest Bank is set up in your name and funded with ZAR from your savings or a loan
Step 2
USD is purchased through a registered South African forex broker and sent abroad, where it is used to buy Bitcoin at a discount
Step 3
The purchased Bitcoin is brought back to a South African cryptocurrency exchange and sold at a higher price for a profit
Step 4
The initial investment + profit in ZAR is returned to your trading account and the process is repeated up to the yearly investment limit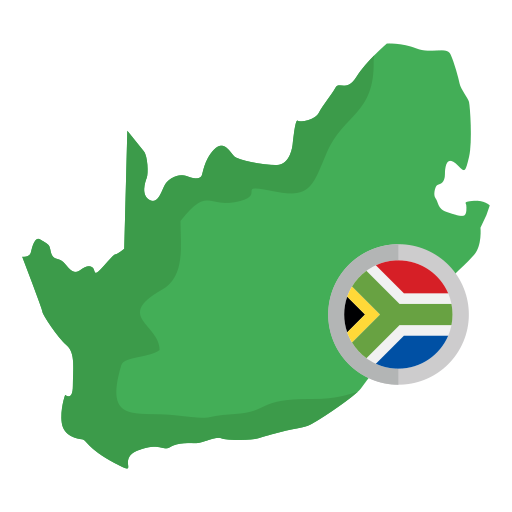 What is the yearly limit?
As a South African, you have a limit to the amount of money that you can send out of the country per year. This limit is R11 million, and is broken down into 2 allowances - your single discretionary allowance (SDA) and your approved international transfer allowance (AIT).

Your SDA allows you to spend R1 million abroad without requiring clearance from SARS.

Your AIT allows you to spend a further R10 million abroad, but only after receiving approval from SARS.

Applying for approval from SARS takes 15 minutes, and we guide you through each step or handle it on your behalf.
Don't have enough to invest?
Chat to us about a loan arrangement designed specifically for Bitcoin arbitrage trading.
Trade on a short-term loan
If you don't have the minimum required funds or want to increase your trading volume for higher profits, we have special agreements with certain credit providers to give you access to capital.

Loan details:
Loan amount - R250,000-R500,000*
Interest - 6% pa compounded monthly
Issuance fee - R1,050
Loan duration - Typically 2 weeks
*Subject to an affordability and credit assessment

You will not have access to this money personally, as it goes straight into the trading process and is settled immediately from the trading process.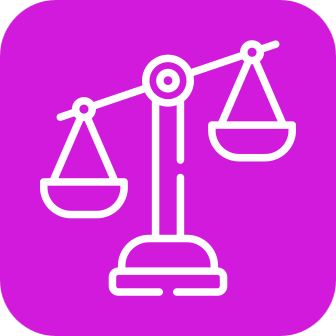 Capital protection
We eliminate virtually all risk by hedging against price movements and backing up your funds throughout the process
Minimal effort
Once your account is funded, trading starts automatically. On each trade cycle, we assist you to get clearance from SARS
Quick profits
Trades typically settle in 2 days, and trading cycles within 2 weeks. Profits are paid out at the end of each trading cycle
2022 average profits per self-funded client
Average return
Per 10 trades*
*10 trades typically takes 1 month
Frequently asked questions
Who is eligible to trade?
Any South African resident over the age of 18, with a minimum of R250,000 or ellegible for a loan facility subject to affordability and credit assessments.
Do I need anything to trade?
No, once your funds are deposited into your trading account, the process is automated from then. You may inform us if you would like to stop trading at any time. We will stop trading when we reach your Approved International Transfer allowance.
No. Since we hedge all legs of the trade (crypto and forex), we will never trade into a loss and our clients remain unaffected by any movements in the Rand exchange rate.
What difference does it make if I trade with a higher amount?
Higher trading amounts will reduce the time it takes to reach the investment allowance limit. Also, since the bank charges fixed fees per trade, higher trading amounts will reduce fixed fees due to less trades needed.
How do I receive my profits?
Profits are paid to your bank account from your trading account after each trading cycle
What are the tax implications of arbitrage trading?
Trading profits of any kind (be it in crypto assets or otherwise) will most likely be seen as income in South Africa. We provide clients with a summary of trading profits which they may use to declare as income in their tax return.
Will I get a statement showing trade information and profits for tax purposes?
Yes, at the conclusion of trading for each client, we provide a detailed breakdown of all trades.
Why does Bitcoin have a higher price in South Africa vs on international exchanges?
Because of South Africa's exchange control regulations, companies cannot purchase crypto assets on international markets. Only South African residents can, and then their allowances to do so are limited. This produces a Bitcoin supply shortage in South Africa, which results in higher prices as demand exceeds supply.
You'll need to meet these requirements to sign up
South African resident

Minimum R250,000

SARS tax compliant

FICA / Identity documentation ready
Loan clients
South African resident

Subject to affordability and credit assessments

Latest salary slip

SARS tax compliant

FICA / Identity documentation ready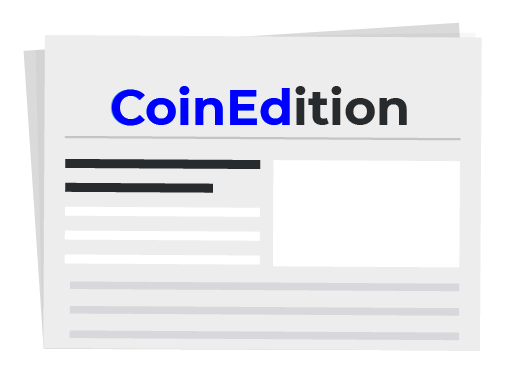 Want to learn more about cryptocurrencies?

Sign u
p to CoinEdition and g
et acce
ss to our beginner's guide, private workshops & email updates on the latest develo
pment
s in the crypto world.
What's included:
A guide to get you started with trading

A recovery phrase template for your wallets
Thank you, you will be re-directed to our Free Resources page shortly.
Ever wondered how money evolved to where it is today?
Or why we left the gold standard?
Watch the first lesson of the course to find out!

bc1q77tkpj2rj0sdx4zsjgjncstt50xlcz8stlreaj
Created with