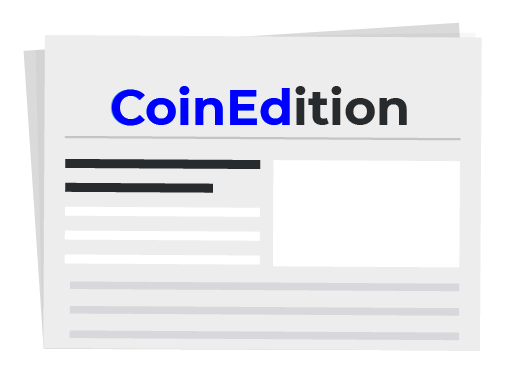 Guess who's back, back again, CoinEd's back, tell a friend!

Welcome to the first CoinEdition newsletter where we promise to keep our 20-year-old rap references to a minimum.

You're receiving this email because you either signed up on our website or engaged us at a previous event. Either way, it is our pleasure to be in touch today.

We've launched our first online course
"Cryptocurrencies & blockchains, easily explained" is an engaging and interactive course hosted on our new website.
Within a few weeks you will:
Understand how this technology works & how it is being applied in the real world
Know how to safely use it to enhance your career & life
Be more digitally & financially literate to capitalise on the opportunities the technology presents


We guarantee it's better than watching any movie starring Nicolas Cage released in the last 5 ye
ars.
Watch the first lesson for free
We're holding a live "How To" webinar
Our next webinar date is set!
Do you want to learn how to safely buy cryptocurrencies without getting scammed? Are you struggling to make sense of the exchange platform's interface? Sign up for our next webinar.
As a bonus, we're enrolling all webinar participants into our online course for FREE.
Date: Wednesday 23 March 2022
Time: 10am - 12pm SAST
Place:

Online

Join the webinar
Moving forward
We're excited about the future and can't wait to see what new cryptocurrency developments 2022 will bring with it. While there are thousands of cryptocurrency news websites out there - we are NOT one of them.
CoinEd is an education provider and we have no intention of spamming you every time Bitcoin goes up 10% (or down 10% … 5 minutes later).
Our plan is to bring you relevant, informative and entertaining content. We want to expand people's understanding of cryptocurrency & blockchain technology.
So if you have any questions, a specific topic of interest, or a cool cryptocurrency tale to tell - get in touch and we'll see if we can cover it.
In the meantime, here's an interesting article about
Ukraine using cryptocurrency technology
to fund its defense against Russia.
Ciao for now!
__________________________________________________________________



At CoinEd, we believe that learning about cryptocurrencies and blockchains is essential for everyone, regardless of age or background. Since 2017, we've been dedicated to providing accurate and unbiased education that is simple, engaging and enjoyable.

Our mission is to help you navigate this digital world with confidence. We're always thinking outside the block, and so can you! Visit

coinedschool.com

for more information on how we can help you stay secure and prosper.

Disclaimer: CoinEd does not endorse or promote any 3rd-party products, services or content that it does not believe has value to its audience. The information and views expressed on the CoinEd blog are for educational and entertainment purposes. CoinEd endeavours to provide accurate and truthful content with the information at hand at time of publication. CoinEd is not a licensed financial adviser and encourages its audience to do their own research and consult a trusted financial specialist before investing money. CoinEd's aim is to expand our audiences' understanding of cryptocurrencies & blockchain technology. E&OE.
You can't learn anything from a popup

But you can learn a ton of stuff from the CoinEd team. Sign up to
CoinEdition
and get access to our beginners guide, private workshops, and educational & entertaining email updates.
Thank you!
Access your guide from the Free Resources menu option at the bottom of the page.
Ever wondered how money evolved to where it is today?
Or why we left the gold standard?
Watch the first lesson of the course to find out!

bc1q77tkpj2rj0sdx4zsjgjncstt50xlcz8stlreaj
Created with