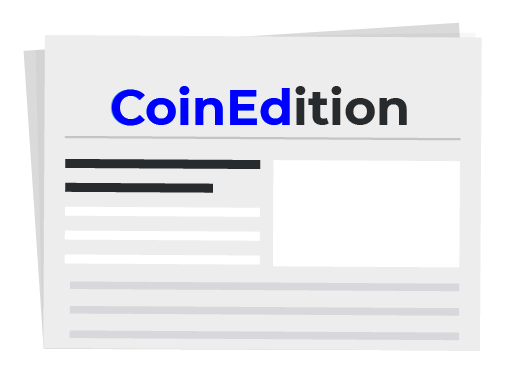 Dear friends,
In our last CoinEdition, we announced our new
online course
. Today we share our plans for the future - and we have to say - they're pretty Stellar!
Thinking forward
We know that current education systems around the world are flawed, and always will be. Room for improvement never goes away - that is the nature of evolution. It's easy to sit on our blocks and complain. Instead, we'd rather help.

Earlier this term, Centennial Schools integrated our cryptocurrency & blockchain online course into their grade 9 curriculum and are scheduled to complete it by the end of October this year. Crawford International School Kenya is a long-standing client of ours and has been integrating our courses into their curriculum for the past 5 years. These are two examples of teachers and parents taking an active role in moving the education system forward.

These small steps are significant. After all, the field of cryptocurrency and blockchain technology is broad and multidisciplinary, reinforcing what is learnt in several other school subjects. In terms of life skills, we're talking about improving the digital and financial literacy levels of young adults across the board. In our modern era where so many opportunities are available by simply having access to the internet, these skills are critical.

Educating the next generation

We're reaching out to schools, principals and teachers around the world to start a conversation. A conversation about educating school students beyond the media hype and 'get rich quick' schemes.

This technology has deeper implications for their career, financial well-being and the way they will live their lives. Here's an article that discusses a few benefits of introducing it as a school activity. It's a byte-sized read.

Wrapping up…

We're excited to be a link in this education chain and we know many of you would like to get involved too. So if you're a parent or teacher, or know any schools with an appetite for thinking outside the block, do get in touch, or consider making an introduction.

That's it for now, gotta Dash!

__________________________________________________________________



At CoinEd, we believe that learning about cryptocurrencies and blockchains is essential for everyone, regardless of age or background. Since 2017, we've been dedicated to providing accurate and unbiased education that is simple, engaging and enjoyable.

Our mission is to help you navigate this digital world with confidence. We're always thinking outside the block, and so can you! Visit

coinedschool.com

for more information on how we can help you stay secure and prosper.

Disclaimer: CoinEd does not endorse or promote any 3rd-party products, services or content that it does not believe has value to its audience. The information and views expressed on the CoinEd blog are for educational and entertainment purposes. CoinEd endeavours to provide accurate and truthful content with the information at hand at time of publication. CoinEd is not a licensed financial adviser and encourages its audience to do their own research and consult a trusted financial specialist before investing money. CoinEd's aim is to expand our audiences' understanding of cryptocurrencies & blockchain technology. E&OE.
You can't learn anything from a popup

But you can learn a ton of stuff from the CoinEd team. Sign up to
CoinEdition
and get access to our beginners guide, private workshops, and educational & entertaining email updates.
Thank you!
Access your guide from the Free Resources menu option at the bottom of the page.
Ever wondered how money evolved to where it is today?
Or why we left the gold standard?
Watch the first lesson of the course to find out!

bc1q77tkpj2rj0sdx4zsjgjncstt50xlcz8stlreaj
Created with