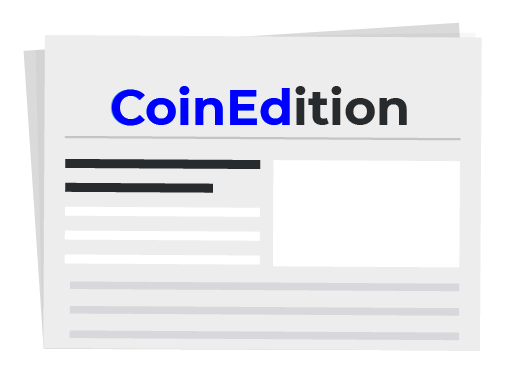 Greetings CoinEd Community!
It's been a hot minute since our last CoinEdition, and we know you've been missing us dearly. But we haven't gone far. In fact...
Our co-founder, Kreaan Singh recently had the pleasure of being interviewed by Ciaran Ryan of Moneyweb News, where they discussed the importance of teaching children about cryptocurrencies and blockchain technology. If you're looking for some quality content that DeFi's expectations, you definitely want to check it out.
Listen to interview here!
Future matters

We all know that the world can be a scary place, especially when it comes to financial security and digital safety. That's why education is so important! It doesn't matter what the economy is doing, or what the latest market trends are. Education is the key to unlocking a bright future, no matter what life throws your way.
So, whether you're a parent, a teacher, or just someone who wants to invest in their own future, we're here to help. For the rest of this merry month of May, we're offering a 50% discount on our online course Cryptocurrencies & Blockchains, Easily Explained.
Enter the code "MAY2023" to claim your discount before
proceeding to checkout
.
Wrapping up…

We've been working on some exciting partnerships and look forward to announcing these in our next CoinEdition.

Stay safe out there!

__________________________________________________________________



At CoinEd, we believe that learning about cryptocurrencies and blockchains is essential for everyone, regardless of age or background. Since 2017, we've been dedicated to providing accurate and unbiased education that is simple, engaging and enjoyable.

Our mission is to help you navigate this digital world with confidence. We're always thinking outside the block, and so can you! Visit

coinedschool.com

for more information on how we can help you stay secure and prosper.

Disclaimer: CoinEd does not endorse or promote any 3rd-party products, services or content that it does not believe has value to its audience. The information and views expressed on the CoinEd blog are for educational and entertainment purposes. CoinEd endeavours to provide accurate and truthful content with the information at hand at time of publication. CoinEd is not a licensed financial adviser and encourages its audience to do their own research and consult a trusted financial specialist before investing money. CoinEd's aim is to expand our audiences' understanding of cryptocurrencies & blockchain technology. E&OE.
You can't learn anything from a popup

But you can learn a ton of stuff from the CoinEd team. Sign up to
CoinEdition
and get access to our beginners guide, private workshops, and educational & entertaining email updates.
Thank you!
Access your guide from the Free Resources menu option at the bottom of the page.
Ever wondered how money evolved to where it is today?
Or why we left the gold standard?
Watch the first lesson of the course to find out!

bc1q77tkpj2rj0sdx4zsjgjncstt50xlcz8stlreaj
Created with